SMS Terms of Use
The Gila River Resorts & Casinos ("GRHC") mobile message service (the "Service") is operated by Gila River Gaming Enterprises, LLC ("GRGE," "we" or "us"). Your use of the Service constitutes your agreement to GRGE's online Privacy Policy (www.PlayAtGila.com/privacy) and these terms and conditions ("Mobile Terms").
We may modify or cancel the Service or any of its features without notice. We may also modify these Mobile Terms at any time and your continued use of the Service following the effective date of any such changes shall constitute your acceptance of such changes.
Purpose
GRHC seeks your consent to contact you with certain automated, auto-dialed, prerecorded, or other telemarketing text messages under the Telephone Consumer Protection Act (the "TCPA") through the use of the Service.
Consent to Contact
By providing us with your mobile phone number, you hereby expressly consent to receive automated text messages (including SMS and MMS) from GRHC at the mobile phone number you provided. You represent that you are 21 years of age or older and you have the consent of the wireless account holder associated with the mobile phone number you provided. GRHC may send you up to 4 messages per month. If you signed up by texting a signup keyword, you will receive a confirmation text message, and you may need to reply as instructed to complete registration.
We do not charge for the Service, but you are responsible for all charges and fees associated with text messaging imposed by your wireless provider. Message and data rates may apply.
Text messages may be sent using an automatic telephone dialing system or other technology. Your consent to receive auto-dialed marketing text messages is not required as a condition of purchasing any goods or services. If you have opted in, the Service provides updates, special offers, inside news, access to events, ways to enter sweepstakes, instant win games and other marketing offers from GRHC via text messages through your wireless provider to the mobile number you provided. Message frequency varies.
Opt Out
Text the single keyword command STOP to 24560 to cancel at any time. You'll receive a one-time opt-out confirmation text message. If you have subscribed to other GRHC mobile message programs and wish to cancel, you will need to opt-out separately from those programs by following the instructions provided in their respective mobile terms. For Service support or assistance, text HELP to 24560 or email [email protected] or by physical mail at:
Gila River Gaming Enterprises
P.O. Box 6790
Chandler, Arizona 85246
[email protected]
Please allow up to 10 business days from when the email or physical mail request was received to process your removal.
Changes to the Service
We may change any short code or telephone number we use to operate the Service at any time and will notify you of these changes. You acknowledge that any messages, including any STOP or HELP requests, you send to a short code or telephone number we have changed may not be received and we will not be responsible for honoring requests made in such messages. Please contact us at [email protected] if you need assistance.
Other Terms and Conditions
The wireless carriers supported by the Service are not liable for delayed or undelivered messages. You agree to provide us with a valid mobile number. You agree to maintain accurate, complete, and up-to-date information with us related to your receipt of messages, including, without limitation, notifying us immediately if you change your mobile number.
You agree to indemnify, defend, and hold us harmless from any third-party claims, liability, damages or costs arising from your use of the Service or from you providing us with a phone number that is not your own.
Disclaimer of Warranties
TO THE EXTENT PERMITTED BY LAW, WE MAKE NO REPRESENTATIONS OR WARRANTIES REGARDING THE SERVICE, APPLICATIONS OR CONTENT THAT YOU RECEIVE FROM US, AND DISCLAIM ANY WARRANTIES OR REPRESENTATIONS, EXPRESS OR IMPLIED, INCLUDING ANY WARRANTIES OF MERCHANTABILITY OR FITNESS FOR A PARTICULAR USE. THIS SERVICE OFFERED TO THE PUBLIC BY PROVIDER COULD INCLUDE INACCURACIES, OTHER ERRORS OR MAY NOT FUNCTION IN THE MANNER YOU ANTICIPATED. FURTHERMORE, WE ARE NOT RESPONSIBLE FOR CIRCUMSTANCES BEYOND OUR CONTROL, INCLUDING, WITHOUT LIMITATION, ACTS OR OMISSIONS OF OTHERS, ATMOSPHERIC CONDITIONS OR ACTS OF GOD. WE DO NOT PROMISE ERROR-FREE SERVICE. WE WILL NOT BE LIABLE FOR ANY DELAYS IN THE RECEIPT OF ANY MESSAGES AS DELIVERY IS SUBJECT TO THE EFFECTIVE TRANSMISSION FROM YOUR NETWORK OPERATOR.
Limitation of Liability
We are not responsible and will not be liable for any damages of any nature, including without limitation any incidental, special or consequential damages (such as lost profits or lost opportunities), punitive damages or attorney's fees.
Governing Law
Your use of this Service under these Mobile Terms, and all claims relating to or arising out of any transaction between you and GRGE, whether sounding in contract, tort or otherwise, shall be governed and construed in accordance with the laws of the Gila River Indian Community, excluding its choice of law principles. With respect to any such dispute, the parties irrevocably submit to the exclusive jurisdiction of the Gila River Indian Community Court, and waive any right to challenged jurisdiction or venue in such courts. The successful party in any legal proceedings shall be entitled to an award of its reasonable attorneys' fees and costs, including any expert witness expenses.
NOT A MEMBER?
BECOME ONE TODAY.
Become a member and gain access to exclusive perks and privileges with THE Card®. Earn and use points across all four properties plus participating partners.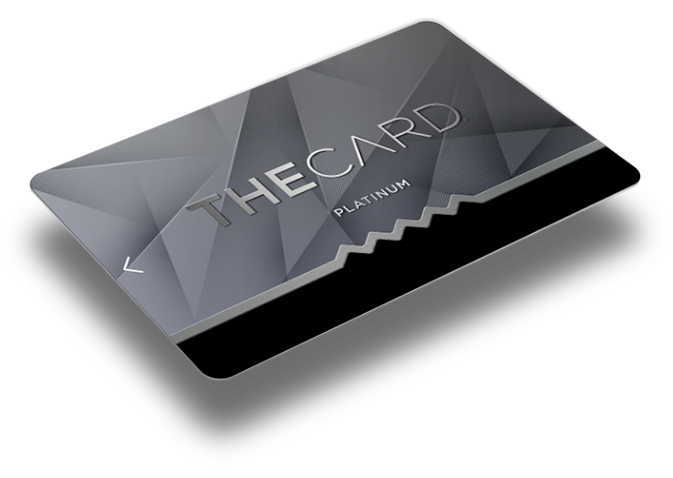 NOT A MEMBER? BECOME ONE TODAY.
Become a member and gain access to exclusive perks and privileges with THE Card®. Earn and use points across all four properties plus participating partners.