Terms of Use
Please read this Terms of Use Agreement (the "Terms of Use") carefully since the Terms of Use as set forth hereunder is a binding legal agreement between Gila River Resorts & Casinos ("We" or "Us" and possessively "Our") and any individual who visits or uses any page on the Gila River Resorts & Casinos website ("you") located at www.PlayAtGila.com (the "Website") as well as any other microsite, social media application developed by Gila River Resorts & Casinos (e.g. Facebook application), and/or any other internet services owned or controlled by Gila River Resorts & Casinos that are governed by these Terms of Use (collectively, the "Service").
1. Gila River Casinos Content
In addition to the User-Generated Content (as defined below), this Service contains certain Gila River Resorts & Casinos Content (as defined in Section 8 below) that is either original to us or licensed by us from a variety of sources. We may exhibit, distribute, exploit, edit, remove, or modify at our discretion at any time without notice to you. Of course, if you think we have published an image or text that infringes your copyright, please refer to Section 5 (DMCA) below.
2. Privacy
The privacy of your personal information is very important to us. For more information on what information we collect and how we use such information, please read our Privacy Policy.
3. Public Forums
(e.g. Chats, Bulletin Boards, Twitter and Facebook Pages, Applications, Wikis, and Blogs, etc.):
These Terms of Use govern all Public Forums that are available through the Service. For purposes of these Terms of Use, Public Forum means an area, site or feature offered as part of any Service including without limitation, any interaction between our Service and third-party sites that enables users or visitors (a) to submit, post, display and/or view any user-generated content posted by you, or others including without limitation, blogging, embedding links, comments, Facebook status, or tweets, input, comments, postings, submissions, or other materials provided by you, including any and all intellectual property contained therein, alone or with other materials, in whole or in part, (collectively, "User-Generated Content") and/or (b) to communicate, share or exchange User-Generated Content and interact with other users and visitors and members of the general public including, without limitation, in a chat area, message board, social media sites, instant messaging, mobile, etc.
You should have no expectation of privacy with regard to any submission of User Generated Content or other materials. You are and shall remain solely responsible for the User Generated Content, materials and information submitted and/or posted under your username or otherwise by you in any Public Forum and for the consequences of submitting and posting the same. You acknowledge that the use of any content on the Service (including User-Generated Content) posted in any Public Forum is at your own risk. For example, we are not responsible for, and we do not endorse, the opinions, advice or recommendations posted or sent by users in any Public Forum and we specifically disclaim any and all liability in connection therewith. In addition to, and without limiting, these Terms of Use governing our Service, you acknowledge and agree that your use of any social media site including without limitation, Facebook or Twitter are also governed by the terms of use of these respective websites.
We reserve the right to screen, refuse to post, remove or edit content (including User-Generated Content) at any time and for any or no reason in our absolute and sole discretion without prior notice, although we have no duty to do so or to monitor any Public Forum. If we elect to screen content including any User-Generated Content, there may be a delay in the posting of such content in a Public Forum to allow for a review process. If we have questions about your User-Generated Content including, without limitation, the copyright, we may contact you for further information including, for example, to verify that you own the copyright or otherwise obtained permission to post the material. We cannot be responsible for the accuracy of any User-Generated Content or reactions or endorsements or opinions on any content contained in a Public Forum, and we shall not be responsible for any other decisions made or actions taken or not taken based on such information or content, nor are We responsible for any errors or omissions in such postings or for hyperlinks embedded in messages.
Your ability to access and browse content within a Public Forum and/or to submit and/or post content (including User-Generated Content) within a Public Forum may be subject to certain age restrictions and/or related procedures that we may revise in our sole discretion at any time and for any reason. Any such age restrictions and procedures will be posted within the Public Forum, as applicable.
You hereby grant to Gila River Casinos, its affiliates, advertising agencies, licensees, designees, successors and assigns ("Releasees") a perpetual, worldwide, irrevocable, royalty-free license to use, redact, publish, republish, copy, distribute, modify, and/or otherwise use or exploit your respective User-Generated Content, or other materials provided by you in any medium now known or hereinafter developed, for any lawful commercial or non-commercial purpose, without payment of compensation to you and without seeking any further approval from you or anyone else appearing in such User Generated Content. You agree to be solely liable for User-Generated Content and all elements therein supplied by you to us.
By including your name, name and address, name and e-mail address, or e-mail address, without limiting anything else in these Terms of Use, you agree that notwithstanding anything to the contrary in these Terms of Use or in our Privacy Policy, We may use and disclose your name, name and address, name and e-mail address, or e-mail address, as the case may be, in connection with the use of any materials, content (including User Generated Content) or testimonials you submit. If We use your address in connection with the use of your Submission, We will only specify your city and state, not your physical street address. Furthermore, you agree that We are free to use or otherwise exhibit any testimonial you provide to us with your name, address, or any other personally identifiable information on our website on a royalty-free basis in perpetuity. You agree further to contact us should your opinions about our products or services change.
4. Restricted Activities
a) All information you provide to Us including without limitation, any User-Generated Content and your activities on the Service shall not: (i) be false, fraudulent, inaccurate or misleading; (ii) infringe on any third party's copyright, patent, trademark, trade secret or other property rights or rights of publicity or privacy; (iii) violate, or solicit the performance of any activity which would violate any law, statute, ordinance, contract or regulation (including, but not limited to, those governing financial services, consumer protection, unfair competition, anti-discrimination, or false advertising); or (iv) be defamatory, trade libelous, unlawfully threatening or unlawfully harassing, abusive, vulgar, hateful, obscene, scandalous, inflammatory or otherwise objectionable or offensive, in our sole discretion. All statements, testimonials, endorsements, etc., made by you in connection with any products or services discussed or displayed on the Service will be a true representation of your opinion and experience with such products or services.
b) You may not use any "deep-link", "page-scrape", "robot", "spider" or other automatic devices, program, algorithm or methodology, or any similar or equivalent manual process, to access, acquire, copy or monitor any portion of the Service or any Gila River Casinos Content (defined in Section 8 below), or in any way reproduce or circumvent the navigational structure or presentation of the Service or any content, to obtain or attempt to obtain any materials, documents or information through any means not purposely made available through the Service. We reserve the right to bar any such activity.
c) You may not attempt to gain unauthorized access to any portion or feature of the Service, or any other systems or networks connected to the Service or to any Gila River Casinos server, or to any of the services offered on or through the Service, by hacking, password "mining" or any other illegitimate means.
d) You may not probe, scan or test the vulnerability of the Service or any network connected to the Service, nor breach the security or authentication measures on the Service or anything connected to the Service.
e) You may not reverse look-up, trace or seek to trace any information on any other user of or visitor to the Service, or any other customer of Ours, or exploit the Service or any service or information made available or offered by or through the Service, in any way where the purpose is to reveal any information, including but not limited to personal identification or information, other than your own information, as provided for by the Service.
f) You agree that you will not take any action that imposes an unreasonable or disproportionately large load on the infrastructure of the Service or Our systems or networks, or any systems or networks connected to the Service or to Us.
g) You agree not to use any device, software or routine to interfere or attempt to interfere with the proper working of the Service or any transaction being conducted on the Service, or with any other person's use of the Service.
h) You may not forge headers or otherwise manipulate identifiers in order to disguise the origin of any message or transmittal you send to Us on or through the Service or any service offered on or through the Service.
i) You may not pretend that you are, or that you represent, someone else, or impersonate any other individual or entity.
j) You may not use the Service or any Gila River Casinos Content for any purpose that is unlawful or prohibited by these Terms of Use, you may not download, use, copy, license, or otherwise exploit any materials or content on the Service in any manner or for any purpose including commercial use without our prior written consent. You may not resell use of, or access to, the Service to any third party.
5. Digital Millennium Copyright Act Notice
Certain materials including without limitation, Gila River Casinos Content and User-Generated Content may be made available via the Service by you, Us, our Releasees, or other third parties. We are under no obligation to scan any content or materials posted on the Service by you or others for the inclusion of illegal or impermissible content including without limitation, User Generated Content. However, we respect the copyright interests of others. It is our policy not to permit materials known by us to infringe another party's copyright to remain on the Service.
If you believe any materials on the Service infringe a copyright, you should provide us with written notice that at a minimum contains:
(i) A physical or electronic signature of a person authorized to act on behalf of the owner of an exclusive right that is allegedly infringed;
(ii) Identification of the copyrighted work claimed to have been infringed, or if multiple copyrighted works at a single online site are covered by a single notification, a representative list of such works at that site;
(iii) Identification of the material that is claimed to be infringing or to be the subject of infringing activity and that is to be removed or access to which is to be disabled, and information reasonably sufficient to permit us to locate the material;
(iv) Information reasonably sufficient to permit us to contact the complaining party, such as an address, telephone number, and, if available, an electronic mail address at which the complaining party may be contacted;
(v) A statement that the complaining party has a good faith belief that use of the material in the manner complained of is not authorized by the copyright owner, its agent, or the law; and
(vi) A statement that the information in the notification is accurate, and under penalty of perjury, that the complaining party is authorized to act on behalf of the owner of an exclusive right that is allegedly infringed.
6. Data Security
Although We have taken what We believe to be reasonable and appropriate measures to ensure that your personal information is delivered and disclosed only in accordance with Our Privacy Policy, We cannot and do not represent or guarantee that the personal information You provide will not be seen or intercepted by others.
7. Gila River Casinos Content
All text, content, materials, graphics, user interfaces, visual interfaces, photographs, trademarks, logos, sounds, music, artwork and computer code (collectively, "Gila River Casinos Content"), including but not limited to the design, structure, selection, coordination, expression, "look and feel" and arrangement of such Gila River Casinos Content, contained on the Service is owned, controlled or licensed by or to Gila River Casinos, and is protected by trade dress, copyright, patent and trademark laws, and various other intellectual property rights and unfair competition laws.
Except as expressly provided in these Terms of Use, no part of the Service and no Gila River Casinos Content may be copied, reproduced, republished, uploaded, posted, publicly displayed, encoded, translated, transmitted or distributed in any way (including "mirroring") to any other computer, server, web site or other medium for publication or distribution or for any commercial enterprise, without Gila River Casinos's express prior written consent.
You may use information on Gila River Casinos products and services purposely made available by Gila River Casinos for downloading from the Service, provided that you (1) not remove any proprietary notice language in all copies of such documents, (2) use such information only for your personal, non-commercial informational purpose and do not copy or post such information on any networked computer or broadcast it in any media, (3) make no modifications to any such information, and (4) not make any additional representations or warranties relating to such documents.
8. Indemnity
As a condition of use of this Service, you agree to indemnify Gila River Casinos, its officers, directors, shareholders, predecessors, successors in interest, employees, agents, subsidiaries and affiliates from and against any and all loss, liabilities, expenses (including attorneys' fees) and damages arising out of claims resulting from your use of this Service, including, but not limited to, any claim which if true would constitute a breach of this Agreement by you.
9. Limitation of Liability
YOU AGREE THAT YOUR USE OF THE SERVICE IS AT YOUR SOLE RISK. NEITHER WE, NOR ANY OF OUR OFFICERS, MEMBERS, DIRECTORS, OR EMPLOYEES, AGENTS, THIRD-PARTY SERVICE PROVIDERS WARRANT THAT THE SERVICE WILL BE UNINTERRUPTED OR ERROR-FREE; NOR DO WE MAKE ANY WARRANTY AS TO THE RESULTS THAT MAY BE OBTAINED FROM THE USE OF THE SERVICE OR AS TO THE ACCURACY, RELIABILITY, OR CURRENCY OF ANY INFORMATION CONTENT (INCLUDING WITHOUT LIMITATION, GILA RIVER CASINOS CONTENT AND USER GENERATED CONTENT) SERVICE, OR PRODUCTS PROVIDED BY OR THROUGH THE SERVICE; THE SERVICE IS PROVIDED ON AN "AS IS," "AS AVAILABLE" BASIS AND WE SPECIFICALLY DISCLAIM WARRANTIES OF ANY KIND, EITHER EXPRESSED OR IMPLIED, INCLUDING BUT NOT LIMITED TO WARRANTIES OF TITLE OR IMPLIED WARRANTIES OF MERCHANTABILITY OR FITNESS FOR A PARTICULAR PURPOSE. NO VERBAL ADVICE OR WRITTEN OR ELECTRONICALLY DELIVERED INFORMATION GIVEN BY US, OR ANY OF OUR OFFICERS, MEMBERS, DIRECTORS, EMPLOYEES, AGENTS, OR ASSOCIATES, SHALL CREATE ANY WARRANTY. UNDER NO CIRCUMSTANCES SHALL WE OR ANY OTHER PARTY INVOLVED IN PROVIDING INFORMATION OR SERVICES ON OR THROUGH US OR THE SERVICE BE LIABLE FOR ANY DIRECT, INDIRECT, INCIDENTAL, SPECIAL, OR CONSEQUENTIAL DAMAGES, INCLUDING WITHOUT LIMITATION, LOST PROFITS THAT RESULT FROM THE USE OF OR INABILITY TO USE THE SERVICE INCLUDING BUT NOT LIMITED TO RELIANCE BY YOU ON ANY INFORMATION OBTAINED FROM THE SERVICE OR THAT RESULT FROM MISTAKES, OMISSIONS, INTERRUPTIONS, DELETION OF FILES OR E-MAIL, ERRORS, DEFECTS, VIRUSES, DELAYS IN OPERATION OR TRANSMISSION, OR ANY FAILURE OF PERFORMANCE, WHETHER OR NOT RESULTING FROM ACTS OF GOD, COMMUNICATIONS FAILURE, LACK OF INTERNET CONNECTIVITY, THEFT, DESTRUCTION, OR UNAUTHORIZED ACCESS TO OUR RECORDS, PROGRAMS, OR SERVICES. YOU HEREBY ACKNOWLEDGE THAT THIS PARAGRAPH SHALL APPLY TO ALL DATA RECEIVED AND/OR MAINTAINED BY US AS WELL AS ANY CONTENT (INCLUDING WITHOUT LIMITATION, GILA RIVER CASINOS CONTENT AND USER GENERATED CONTENT) AVAILABLE THROUGH THE SERVICE. BECAUSE SOME STATES DO NOT ALLOW THE EXCLUSION OR LIMITATION OF LIABILITY FOR CONSEQUENTIAL OR INCIDENTAL DAMAGES, IN SUCH STATES OUR LIABILITY IS LIMITED TO THE FULLEST EXTENT PERMITTED BY APPLICABLE LAW.
10. Links to Third Party Websites
Through use of this Service, you may be linked to a website maintained by one or more third parties. We do not operate or control and are not responsible for in any respect any information, content, software, products or services available on or through such third party websites. A link available on Our Service to a third party website does not imply any endorsement of the products or services of that or any other third party or the website of a third party or its contents. You will need to make your own independent judgment regarding your interaction with these linked websites.
11. Governing Law Dispute Resolution
You agree that all matters relating to your access to or use of the Service, including all disputes, will be governed by the laws of the United States and by the laws of the State of Arizona without regard to its conflicts of laws provisions. You agree to the personal jurisdiction by and venue in the state and federal courts in Maricopa County, Arizona, and waive any objection to such jurisdiction or venue. Any claim under these Terms of Use must be brought within one (1) year after the cause of action arises, or such claim or cause of action is barred. No recovery may be sought or received for damages other than out-of-pocket expenses, except that the prevailing party will be entitled to costs and attorneys' fees. In the event of any controversy or dispute between Us and you arising out of or in connection with your use of the Service, the parties shall attempt, promptly and in good faith, to resolve any such dispute. If we are unable to resolve any such dispute within a reasonable time (not to exceed thirty (30) days), then either party may submit such controversy or dispute to mediation. If the dispute cannot be resolved through mediation, then the parties shall be free to pursue any right or remedy available to them under applicable law.
Although the Service is accessible worldwide, not all features, products or services discussed, referenced, provided or offered through or on the Service are available to all persons or in all geographic locations, or appropriate or available for use outside the United States. We reserve the right to limit, in Our sole discretion, the provision and quantity of any feature, product or service to any person or geographic area. Any offer for any feature, product or service made on the Service is void where prohibited. If you choose to access the Service from outside the United States, you do so on your own initiative and you are solely responsible for complying with applicable local laws.
12. Other
We believe that the information contained on Our Service is accurate and reliable; however, errors sometimes occur; We will attempt to promptly update information that we find to be incorrect. This Agreement constitutes the entire agreement between You and Us and it supersedes all prior or contemporaneous communications, promises and proposals, whether verbal, written or electronic, between you and Us with respect to this Service and information, software, products and services associated with the Service. If any part of this Agreement is determined to be invalid or unenforceable pursuant to applicable law including, but not limited to, the warranty disclaimers and liability limitations set forth above, then the invalid or unenforceable provision will be deemed superseded by a valid enforceable provision that most closely matches the intent of the original provision, and the remainder of the Agreement shall continue in effect. A printed version of this Agreement and of any notice given in electronic form shall be admissible in judicial or administrative proceedings based upon or relating to this Agreement to the same extent and subject to the same conditions as other business documents and records originally generated and maintained in printed form. All rights not expressly granted to you by this Agreement are reserved by Us. If you use this Service in an inappropriate manner or in any way that violates our Terms of Use, your use of this Service may be limited or terminated, both in Our sole discretion.
13. Changes or Modifications
We reserve the right to change these Terms of Use at any time without notice. Any change to these Terms of Use shall be effective, unless otherwise specified, immediately upon posting the amended Terms of Use on this Service. If you do not agree to the amended Terms of Use, do not visit this Service after such amendment. By visiting this Service after such amendment to these Terms of Use, you are signifying Your acceptance of, and agreement with, such changes.
14. Abuse
IF YOU BECOME AWARE OF ANY MISUSE OF THE SERVICE OR ANY OTHER ABUSIVE OR UNLAWFUL ACTS OR POSTINGS ON THIS SERVICE, PLEASE CONTACT US AT: Contact Us
These Terms of Use were last updated on July 15, 2010.
15. Mobile Message Service Terms and Conditions
Last updated: February 26, 2021
The Gila River Resorts & Casinos ("GRHC") mobile message service (the "Service") is operated by Gila River Gaming Enterprises, LLC ("GRGE," "we" or "us"). Your use of the Service constitutes your agreement to GRGE's online Privacy Policy (www.PlayAtGila.com/privacy) and these terms and conditions ("Mobile Terms").
We may modify or cancel the Service or any of its features without notice. We may also modify these Mobile Terms at any time and your continued use of the Service following the effective date of any such changes shall constitute your acceptance of such changes.
Purpose
GRHC seeks your consent to contact you with certain automated, auto-dialed, prerecorded, or other telemarketing text messages under the Telephone Consumer Protection Act (the "TCPA") through the use of the Service.
Consent to Contact
By providing us with your mobile phone number, you hereby expressly consent to receive automated text messages (including SMS and MMS) from GRHC at the mobile phone number you provided. You represent that you are 21 years of age or older and you have the consent of the wireless account holder associated with the mobile phone number you provided. GRHC may send you up to 4 messages per month. If you signed up by texting a signup keyword, you will receive a confirmation text message, and you may need to reply as instructed to complete registration.
We do not charge for the Service, but you are responsible for all charges and fees associated with text messaging imposed by your wireless provider. Message and data rates may apply.
Text messages may be sent using an automatic telephone dialing system or other technology. Your consent to receive auto-dialed marketing text messages is not required as a condition of purchasing any goods or services. If you have opted in, the Service provides updates, special offers, inside news, access to events, ways to enter sweepstakes, instant win games and other marketing offers from GRHC via text messages through your wireless provider to the mobile number you provided. Message frequency varies.
Opt Out
Text the single keyword command STOP to 24560 to cancel at any time. You'll receive a one-time opt-out confirmation text message. If you have subscribed to other GRHC mobile message programs and wish to cancel, you will need to opt-out separately from those programs by following the instructions provided in their respective mobile terms. For Service support or assistance, text HELP to 24560 or email [email protected] or by physical mail at:
Gila River Gaming Enterprises
P.O. Box 6790
Chandler, Arizona 85246
[email protected]
Please allow up to 10 business days from when the email or physical mail request was received to process your removal.
Changes to the Service
We may change any short code or telephone number we use to operate the Service at any time and will notify you of these changes. You acknowledge that any messages, including any STOP or HELP requests, you send to a short code or telephone number we have changed may not be received and we will not be responsible for honoring requests made in such messages. Please contact us at [email protected] if you need assistance.
Other Terms and Conditions
The wireless carriers supported by the Service are not liable for delayed or undelivered messages. You agree to provide us with a valid mobile number. You agree to maintain accurate, complete, and up-to-date information with us related to your receipt of messages, including, without limitation, notifying us immediately if you change your mobile number.
You agree to indemnify, defend, and hold us harmless from any third-party claims, liability, damages or costs arising from your use of the Service or from you providing us with a phone number that is not your own.
Disclaimer of Warranties
TO THE EXTENT PERMITTED BY LAW, WE MAKE NO REPRESENTATIONS OR WARRANTIES REGARDING THE SERVICE, APPLICATIONS OR CONTENT THAT YOU RECEIVE FROM US, AND DISCLAIM ANY WARRANTIES OR REPRESENTATIONS, EXPRESS OR IMPLIED, INCLUDING ANY WARRANTIES OF MERCHANTABILITY OR FITNESS FOR A PARTICULAR USE. THIS SERVICE OFFERED TO THE PUBLIC BY PROVIDER COULD INCLUDE INACCURACIES, OTHER ERRORS OR MAY NOT FUNCTION IN THE MANNER YOU ANTICIPATED. FURTHERMORE, WE ARE NOT RESPONSIBLE FOR CIRCUMSTANCES BEYOND OUR CONTROL, INCLUDING, WITHOUT LIMITATION, ACTS OR OMISSIONS OF OTHERS, ATMOSPHERIC CONDITIONS OR ACTS OF GOD. WE DO NOT PROMISE ERROR-FREE SERVICE. WE WILL NOT BE LIABLE FOR ANY DELAYS IN THE RECEIPT OF ANY MESSAGES AS DELIVERY IS SUBJECT TO THE EFFECTIVE TRANSMISSION FROM YOUR NETWORK OPERATOR.
Limitation of Liability
We are not responsible and will not be liable for any damages of any nature, including without limitation any incidental, special or consequential damages (such as lost profits or lost opportunities), punitive damages or attorney's fees.
Governing Law
Your use of this Service under these Mobile Terms, and all claims relating to or arising out of any transaction between you and GRGE, whether sounding in contract, tort or otherwise, shall be governed and construed in accordance with the laws of the Gila River Indian Community, excluding its choice of law principles. With respect to any such dispute, the parties irrevocably submit to the exclusive jurisdiction of the Gila River Indian Community Court, and waive any right to challenged jurisdiction or venue in such courts. The successful party in any legal proceedings shall be entitled to an award of its reasonable attorneys' fees and costs, including any expert witness expenses.
Put the power in your hands.
Become a member and gain access to exclusive perks and privileges with THE Card®. Earn and use points across all three properties plus participating partners.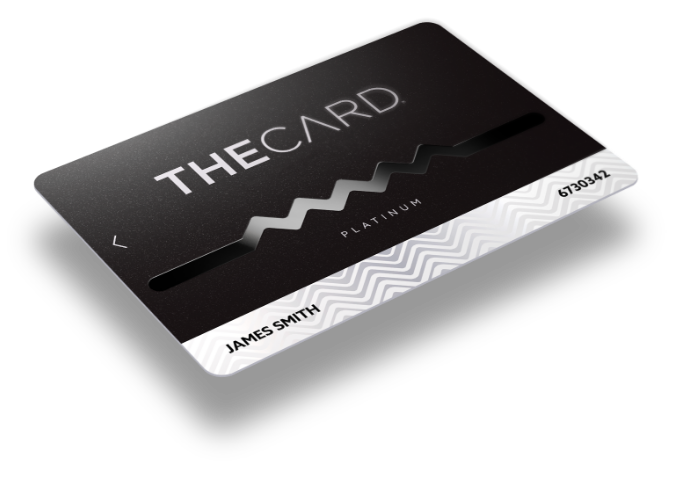 Put the power in your hands.
Become a member and gain access to exclusive perks and privileges with THE Card®. Earn and use points across all three properties plus participating partners.